"THE SPIRIT OF COLOUR"
VENUE: MUZIUM & GALERI TUANKU FAUZIAH, USM
"The Spirit of Colour"
9 July - 31 August 2019 (Exhibition)
9 July 2019, 3pm (Opening Ceremony)
All are invited!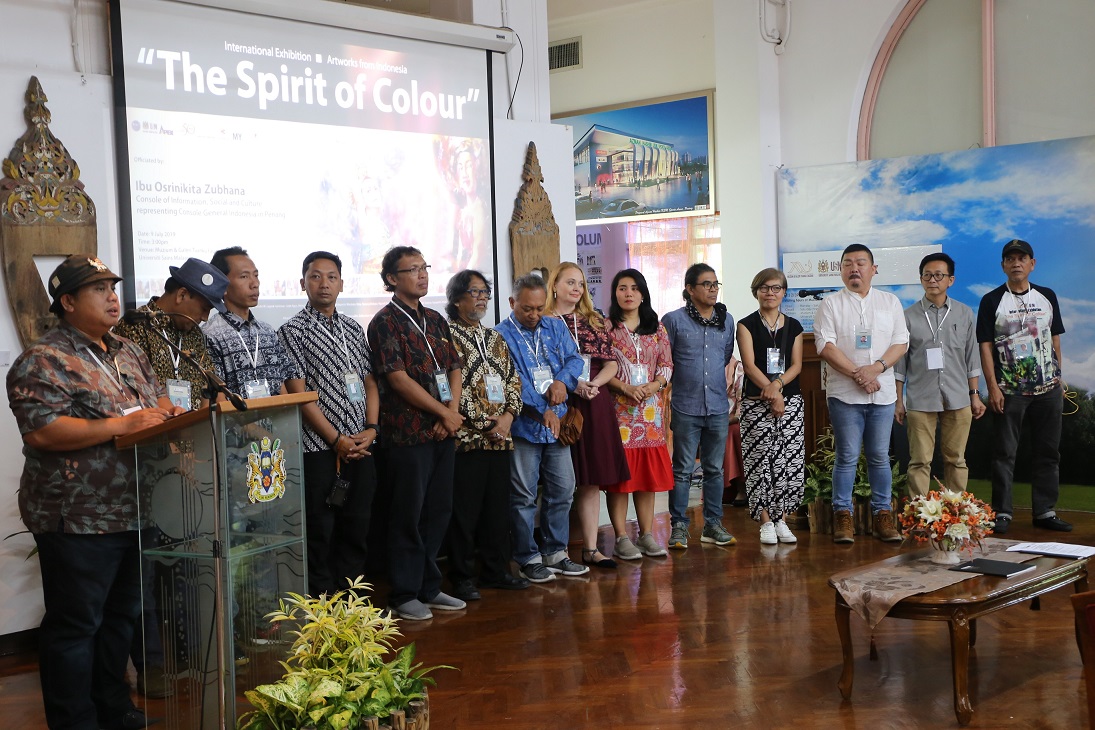 "The Spirit of Colour"
The exhibition summons 28 artists from this South East Asia region including Indonesia, Malaysia and Thailand compiling 78 collection of masterpieces. The artist reflecting their mind through the water colour medium in various subject matters epitomized the complexities and colours of this life. The pictorial process is a years of accumulative effort and practices handling one of the traditional art technique. The form and subject, the culture, social, nature and landscape, who linger around the life of artist, constructed the mind subconsciously and emerging through the form, shape and colour. It is important for the artist to share the perspective base on the subject through their artistic perspective.
_ _ _ come and view "The Spirit of Colour"